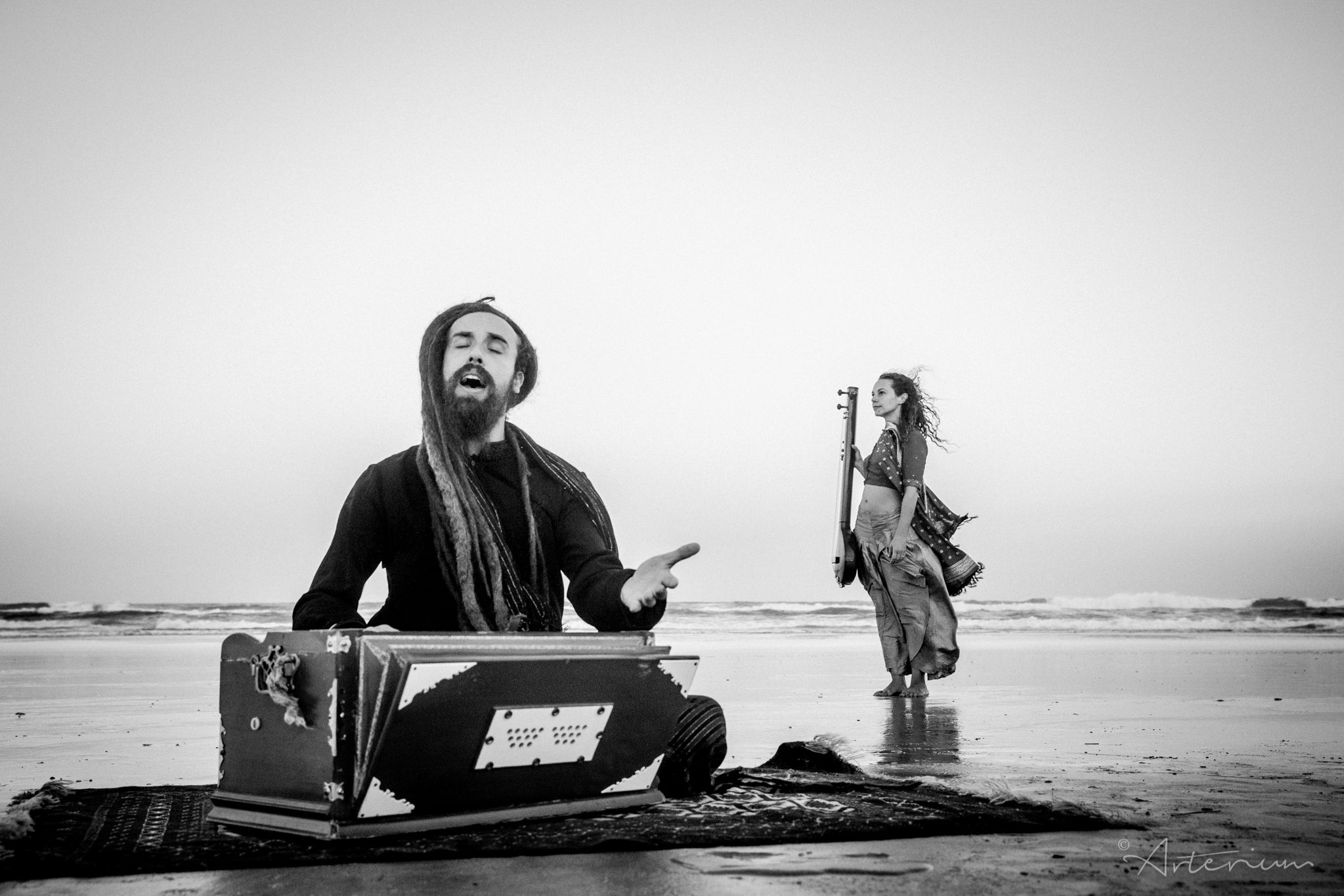 Community Chanting & Satsang with Tahir Qawwal, March 10th
Join Tahir Qawwal and friends in a celebration of the beloved, with an intimate ecstatic evening of community chanting, satsang, music and devotion from the Sufi and Bhakti traditions, in the Shakti Yurt Temple, this Friday March 10th.
Divine Nature Sanctuary is honoured to be hosting Tahir in the shire, before he leaves for his annual international tour.
Pre-sale $15, Door $20,
Limited spaces
Arrive 7 for 7pm start.
A bit about Tahir:
Originally from a small town in Nova-Scotia Canada, Tahir Hussain Faridi Qawwal has been journeying into music and mysticism within the Indian subcontinent from a very young age. At fifteen he was taken in by the great tabla maestro Harjeet Seyan Singh, and under his noble tutelage initiated into the profound subject of Indian rhythm cycles. Several years of rigorous tabla instruction later, Tahir became completely enchanted by his teachers singing voice.Tahir's late teens were mostly spent wandering in the Gharwal Himalayas living as a lonely dervish, practicing the yogic path and searching for sur with a shruti box in hand.'Sur' is at the heart of all Indian/Pakistani classical music and when translated to English means 'purity of sound and pitch'. Because of the wide tonal spectrum of classical Indian raaga notation, the profound journey into sur requires the grace of a guru. Tahir Qawwal's first knowledge of sur came by the kindness of Pandit Sanjeev Jha of Varanasi.'Dissolving oneself within any perfect sur under the shade of a tuned tampura is total bliss.' Tahir Q
A true artist of the spirit and master of the Nad (sound frequency), Tahir brings about the spirit of unity, devotion and community. 🙂
——
Location:
Divine Nature Sanctuary
– Adress: 368 Goonengerry Road, Goonengerry, NSW. 2482
(5 mins from Crystal Castle, 12 mins from Mullumbimby, 25 mins from Byron CBD)
Parking Directions.
Coming from Mullumbimby, next property on left after the hall, with BIG YELLOW FLAG. Please park in the orchard (mind the saplings) and short walk past the stream to the Shakti Yurt Temple.
About the Shakti Yurt Temple
Divine Nature's Sanctuarys' Shakti Yurt Temple is a dedicated space for Divine Community events, Bhajans, Kirtan, Yoga, Sound Healing, Dance, Puja, Ritual, Ceremony etc. Held within Mother Nature's forest, Divine Nature has running streams along three directions, the Shakthi Yurt Temple has great acoustics, a pot belly hearth. There is also a separate Healing Temple for individual sessions, available from a variety of Holisitic Healing modalities and workshop hire.
"A temple collects energy from nature and chanting. This energy radiates as wisdom and peace reaching out to humankind." Sri Sakthi Amma
Entry fee 15 $ Presale, 20 $ at the door unless sold out.
~ PLEASE NOTE: This is an intimate gathering, there will be only 45 spaces available at this lovely venue in the foothills of Byron Bay.
The doors will be open from 7 pm