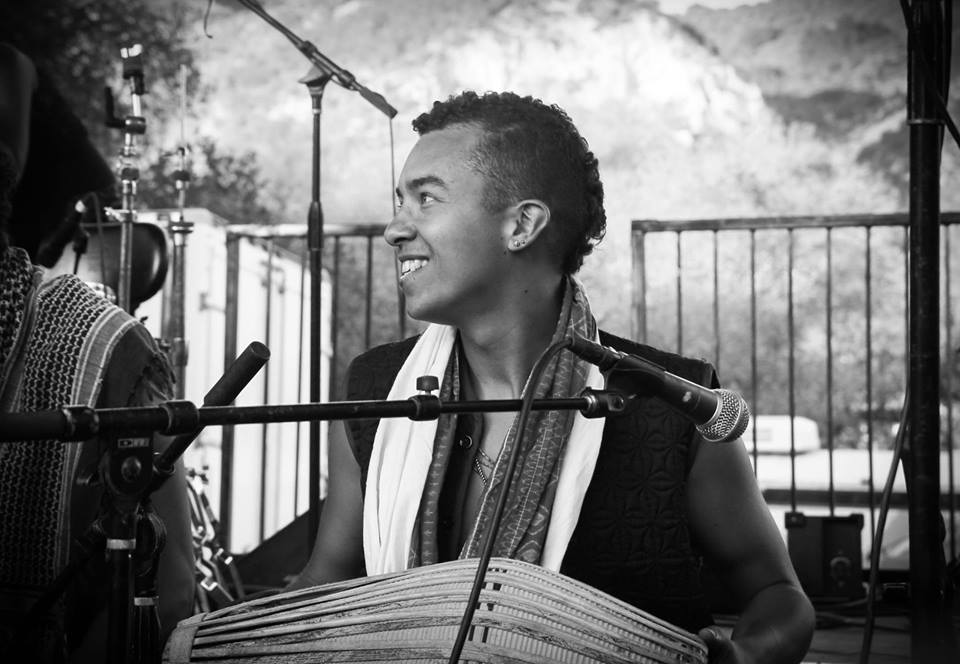 Kirtan with Vijay Krisna ~ Shakti Yurt Temple ~ Goonengerry
Guess whose coming back to the Shire and to Divine Nature Sanctuary?
Vijay Krisna (Kirtaniyas)
Thurday 13th March.
Doors open 630pm for 7pm start.
Divine Nature Sanctuary is honoured to be hosting Vijay (Kirtaniyas) for a super charged evening of ecstatic chanting and music to break into Easter.
This is a unique intimate opportunity to sing together with an international kirtan artist who is filling hearts with love and bliss on his world tour.
Kirtaniyas – are a collective of energetic, multitalented & multi-instrumental kirtan artists based between California and Europe. Having grown up immersed in Vedic culture of song, dance, philosophy and devotional music in ashrams and temples in India, Europe & America – the Kirtaniyas infuse the ancient art of 'Kirtan' with youthful spirit and high energy. Leader Vijay Krsna inspires ecstatic involvement from audiences and creates high vibe that is hard to resist. The Kirtaniyas have collaborated with artists such as Jai Uttal, MC Yogi, Cheb I Sabbah & DJ Drez.
All welcome, no experience necessary!
Location:
Divine Nature Sanctuary
– Adress: 368 Goonengerry Road, Goonengerry, NSW. 2482
(5 mins from Crystal Castle, 12 mins from Mullumbimby, 25 mins from Byron CBD)
Entry fee 15 $ Presale, 20 $ at the door unless sold out.
~ PLEASE NOTE: This is an intimate gathering, there will be only 45 spaces available at this lovely venue in the foothills of Byron Bay.
BOOK TICKETS HERE:
The doors will be open from 630 pm